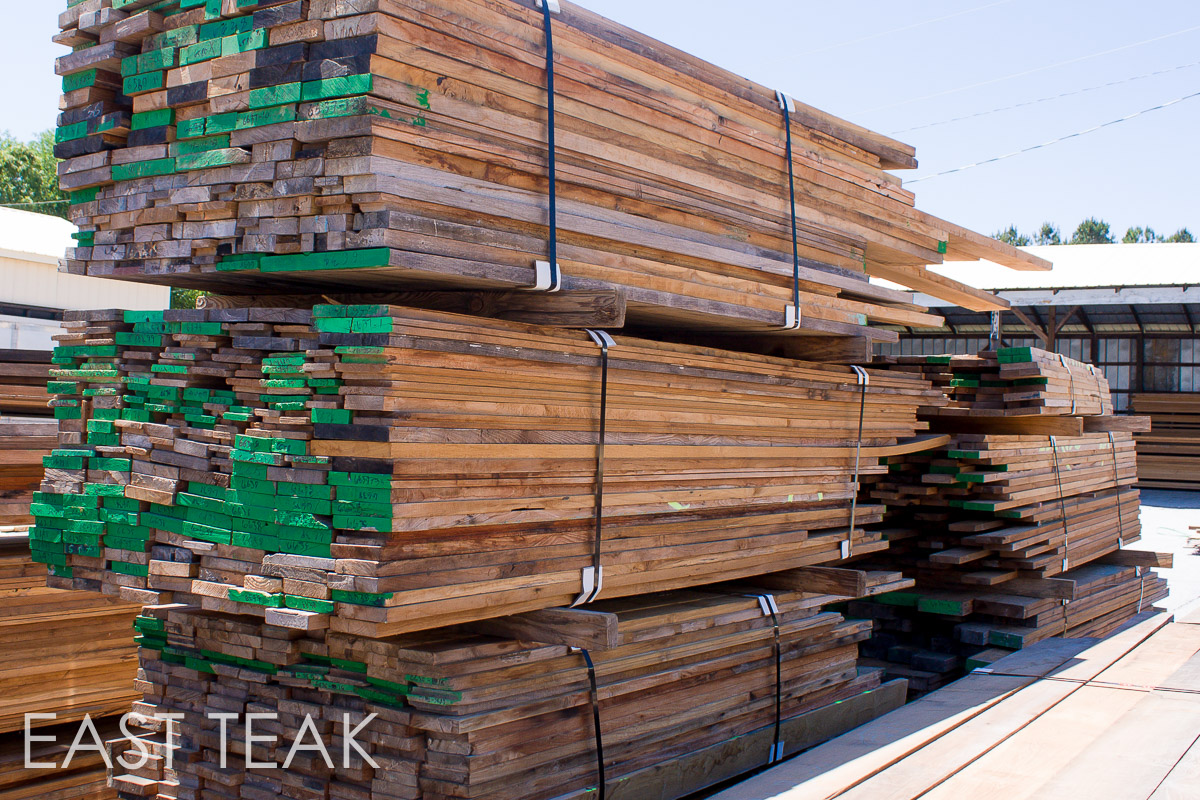 We know that building using Reclaimed Teak lumber can be intimidating as a first timer or someone who is not familiar with how to work with reclaimed woods. With that in mind, we put together this short list of what to keep in mind when working with reclaimed teak.
Buy More than you need
Reclaimed Teak has some plugs, live knots, occasional filled splits and nail holes. While keeping in mind that it is not newly cut rough lumber,  it is always a good idea to buy extra lumber, so you can make sure that you have enough wood depending on where these character patterns appear on the wood. We recommend to overbuy by a percentage just to give yourself comfortable margin to use the best pieces of wood you can for each component.
Double check all wood
As we said above, the wood can have character patterns and you should not these when you inspect the lumber. Once you have noted, the plugs or knots make sure that those do not cause issues with your planned project.  You can also go through and make sure the wood does not have any foreign objects still lodged in them like nails or metal; the best way to do this is with a strong magnet or metal detector. Our lumber was thoroughly checked, but you never know depending on the supplier.
Lightly Sand the board
Depending on how weathered the board is, it is a good idea to lightly sand the boards. You don't want to heavily sand the board because then you will lose a lot of the patina and character that is so great about the woods. The light sanding will make handling easier and help to remove any splinters or imperfections.
Show off the grain
When designing for Reclaimed Teak, you always want to make sure to show off the grain because that is what really visually communicated the story of the product.  Make sure to feature the most interesting pieces so that the user can see them regularly.
Think about finish
We recommend a teak oil finish or leaving the teak as is. You want to preserve the patina as much as possible. We advise against using any sort of Polyethylene finish because then you will lose a lot of the character of the reclaimed teak under the thick clear coating. 
Hopefully that helps you to feel more confident when working with reclaimed teak lumber and how to make sure you maximize it's usage and benefits. If you have any questions about our Reclaimed Teak Lumber or how to use it in woodwork, please comment below or contact us.